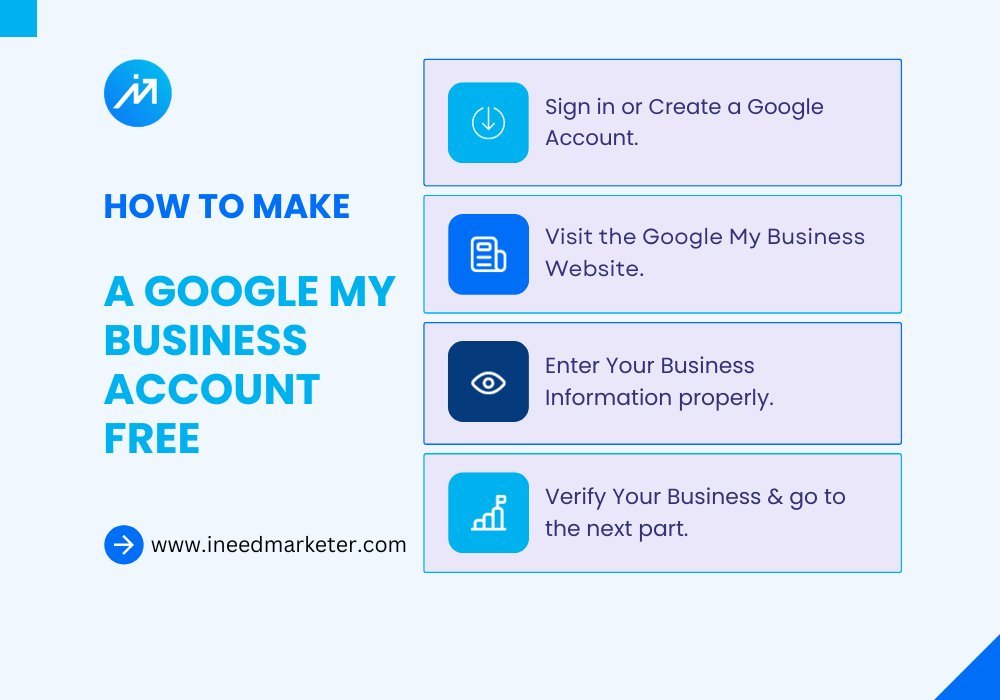 Unlocking your online presence with Google My Business is simple and free! With just a few easy steps, you can create an account that boosts your visibility on Google's search and maps. Follow along as we guide you through the process, so you can connect with local customers and grow your business.
Let's get started!
Here's a step-by-step guide to help you create and get your GMB profile approved.
Step 1: Sign in or Create a Google Account
If you don't already have a Google account, sign up for one or use your existing Google account to log in.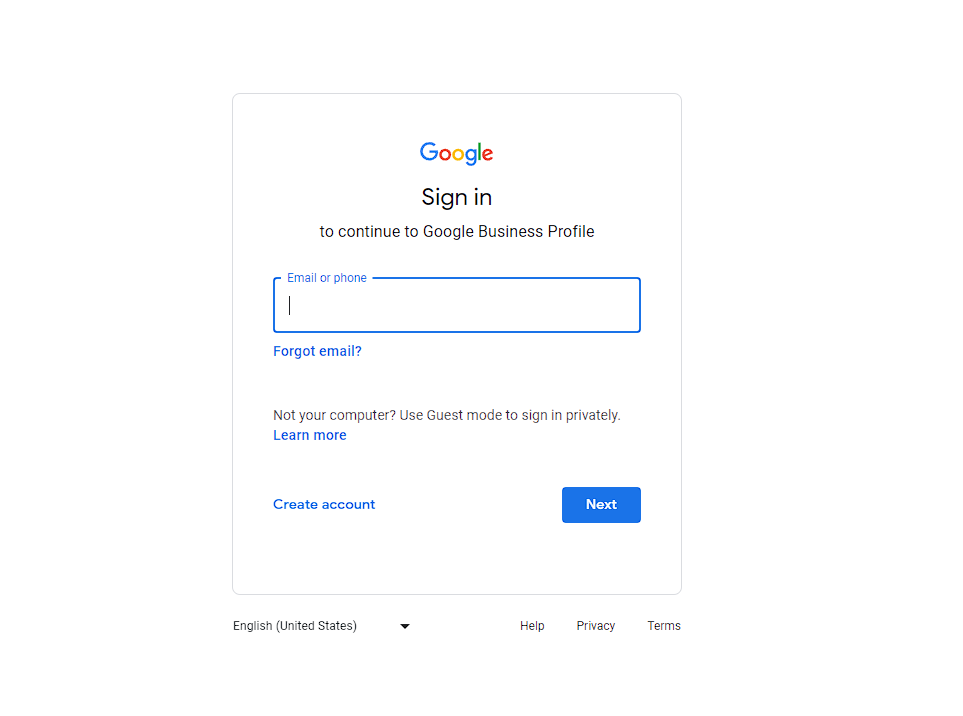 Step 2: Visit the Google My Business Website
Navigate to the Google My Business website by going to https://www.google.com/business/. Click on "Manage Now" or "Start Now" to begin the setup process.

Step 3: Enter Your Business Information
Ensure you provide accurate and complete information about your business. This includes your business name, category, address, phone number, and website (if applicable).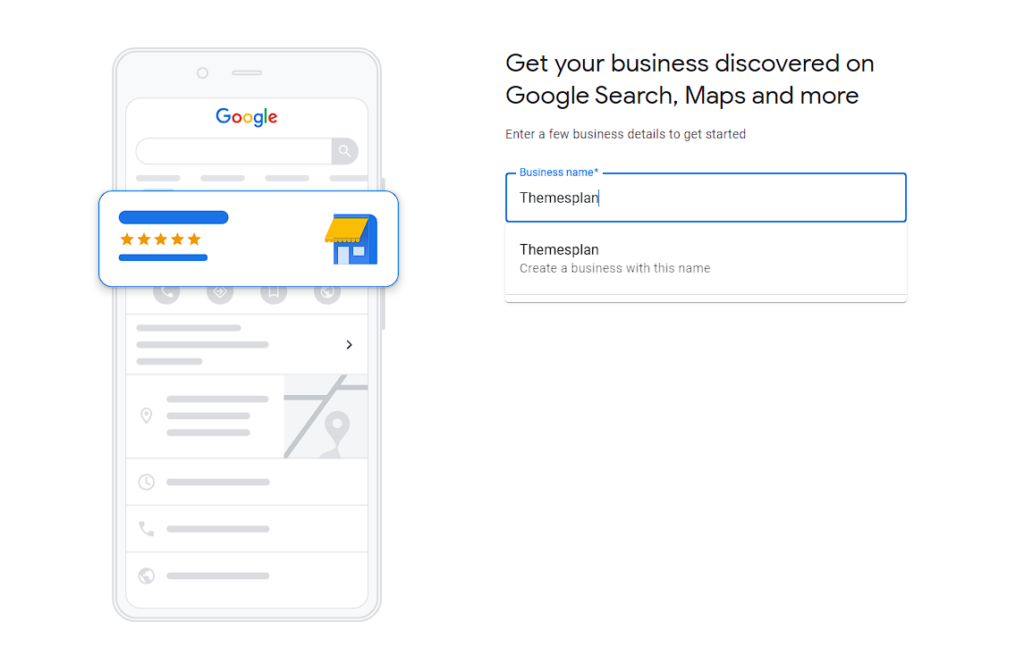 Enter the correct business category that can best understand your business and place the right address so that you can get verified easily.
Correct addresses attract local clients perfectly. It can help add your business to Google Maps easily.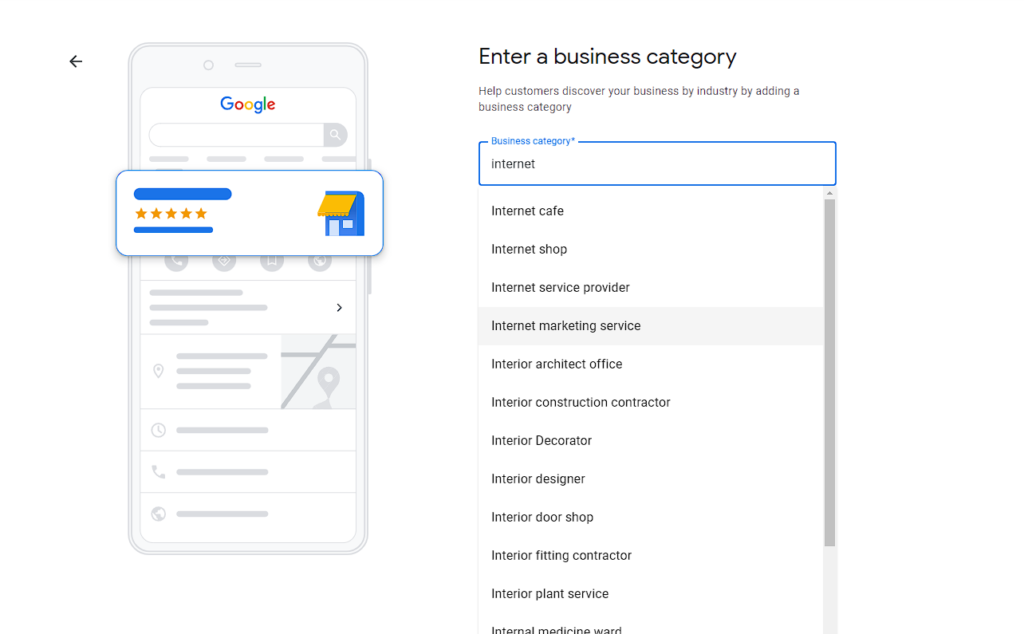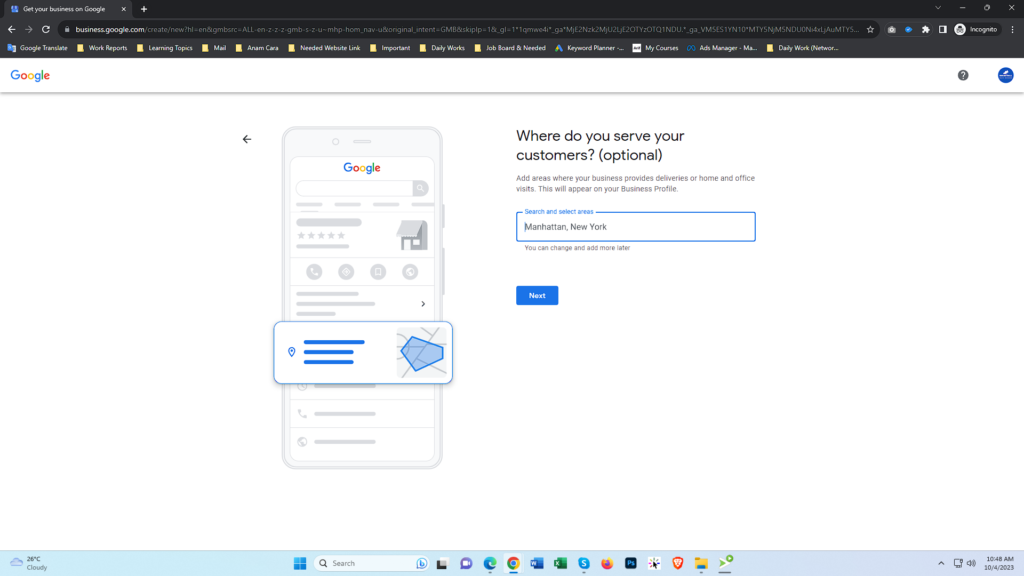 If you have a business phone number then please enter that or you can give your personal number to get a call or text message to get verified.
If you don't have a website yet then you can skip it. If present then please enter your website.

Step 4: Verify Your Business
Google may require you to verify your business to ensure it's legitimate. Verification methods include receiving a postcard with a verification code at your business address, receiving a phone call, or getting an email. Follow the instructions for your chosen verification method.
Verification is mandatory for your google my business listing.
The second part is to create a strong Google business profile
Step 5: Optimize Your Profile
After verification, complete your GMB profile by adding high-quality photos of your business, a detailed description of your products or services, your business hours, and other relevant information.
Step 6: Add Posts and Updates
Regularly post updates, special offers, events, and news on your GMB profile. This engagement will improve your profile's visibility.
Step 7: Encourage Customer Reviews
Encourage satisfied customers to leave reviews on your GMB profile. Positive reviews build trust and enhance your profile's credibility.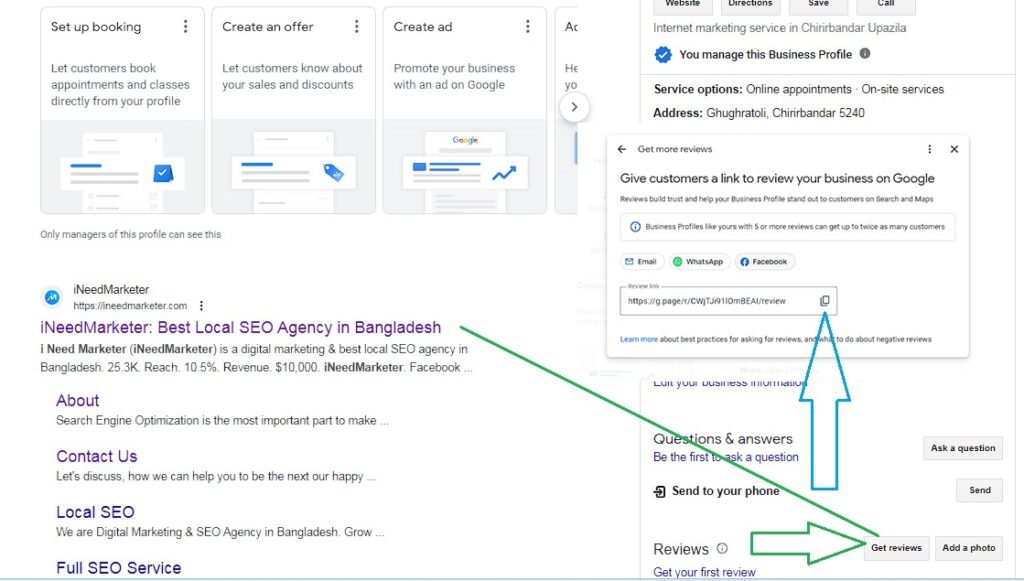 Step 8: Monitor and Respond
Frequently check your GMB dashboard for insights, customer messages, and reviews. Respond promptly to customer inquiries and professionally address any negative feedback.
Step 9: Maintain Accurate Information
Keep your GMB profile up to date with precise business information. Update your profile accordingly if there are any changes in your business.
Step 10: Follow Google's Guidelines
Familiarize yourself with Google's guidelines for creating and managing GMB profiles. Ensure that your profile adheres to these guidelines to prevent any issues.
Step 11: Avoid Violations
Steer clear of common violations, such as using a false business name, manipulating your location, or engaging in fraudulent activity. Violations may lead to the suspension of your GMB profile.
Step 12: Seek Professional Assistance (if needed)
If you encounter difficulties with the approval process or managing your GMB profile, consider getting help from a digital marketing professional or Local SEO agency with expertise in GMB optimization.
Remember, Google My Business is a valuable tool for local businesses to connect with potential customers. By creating an accurate and well-maintained GMB profile, you can enhance your online visibility and credibility, ultimately leading to increased customer engagement and growth for your business.